Description
***NEW MODEL***
Protection for kickstand/sidestand switch

ATTENTION: Fits only to the model since 2014

The delicate plastic housing of the kickstand switch will effectively be protected against damage.
New model,also covers the connector so that it is perfectly protected against vandalism and falls.
The design of our protection needs no additional screws or attachments. It is
perfectly integrated into the motorcycle, very unobtrusive and is made of high quality.
CNC machined from high-strength aluminum billet solid material and corrosion resistant anodizied in black.

Very easy to mount.
Just loosen the sidestand screw, hook the protection and put it to it's position, tight the screw, done!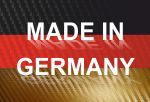 Fits to:
R1200GS LC (K50) since 2014 R1200GS Adventure (K51)